Posted on Sep 4th, 2018
Originally published in GMA News
By Denise Fontanilla
BANGKOK — The United Nations climate negotiations resume here today as people across the world grapple with the worsening impacts of climate change.
Record-breaking heatwaves hit Europe, North America, North Africa, and East Asia just these past few months, as well as parts of South Asia earlier this year. Some parts of North and South America, Europe, and Australia, among other regions, are also dealing with recent drought and wildfires. Western Japan was still recovering from floods and landslides when it was struck by a severe heatwave.
The Philippines is no stranger to extreme weather events. This 2018, almost five years after super typhoon Yolanda (Haiyan) made landfall in the country, PAGASA stated that three of its five climate model simulations suggest the frequency of tropical cyclones is decreasing, while four out of five suggest their intensity is increasing.
Both local and foreign scientists say climate change is driving up global temperatures, which in turn are increasing the probability that these adverse weather events could become more frequent and more extreme.
Almost three years ago, the UN climate talks delivered the historic Paris Agreement, which aims to restrict global warming to 1.5 degrees Celsius (1.5°C) above pre-industrial levels and prevent the worst impacts of climate change from occurring. Most of the 200 nations which take part in the ongoing talks have adopted it, including the Philippines.
The next six days of formal talks in Bangkok must somehow make up for the lack of progress in realizing the goals of the Paris Agreement, and just months ahead of the major climate conference in Katowice, Poland this December.
"1.5 is the goal that is needed for many islands and many countries that are particularly vulnerable to avoid catastrophic effects. In many cases it means the survival of those countries. With the pledges we have on the table now we are not on track to achieve those goals," UN climate chief Patricia Espinosa told Reuters.
Increasing temperatures, sea level rise, and ocean acidification are just some of the so-called 'slow onset events' of climate change, the impacts of which are becoming increasingly evident and could be at least as deadly as those of typhoons, floods, droughts, and heatwaves.
Next month, the Intergovernmental Panel on Climate Change (IPCC) is expected to publish what should be the most current and credible global scientific assessment of the impact of temperature increases above 1.5°C. Yet as scientists from the international think tank Climate Analytics have stated, the body of research which grew in response to the IPCC's call for papers for this special report suggests that half a degree of warming would already be disastrous, especially for countries and communities which are most vulnerable to climate change.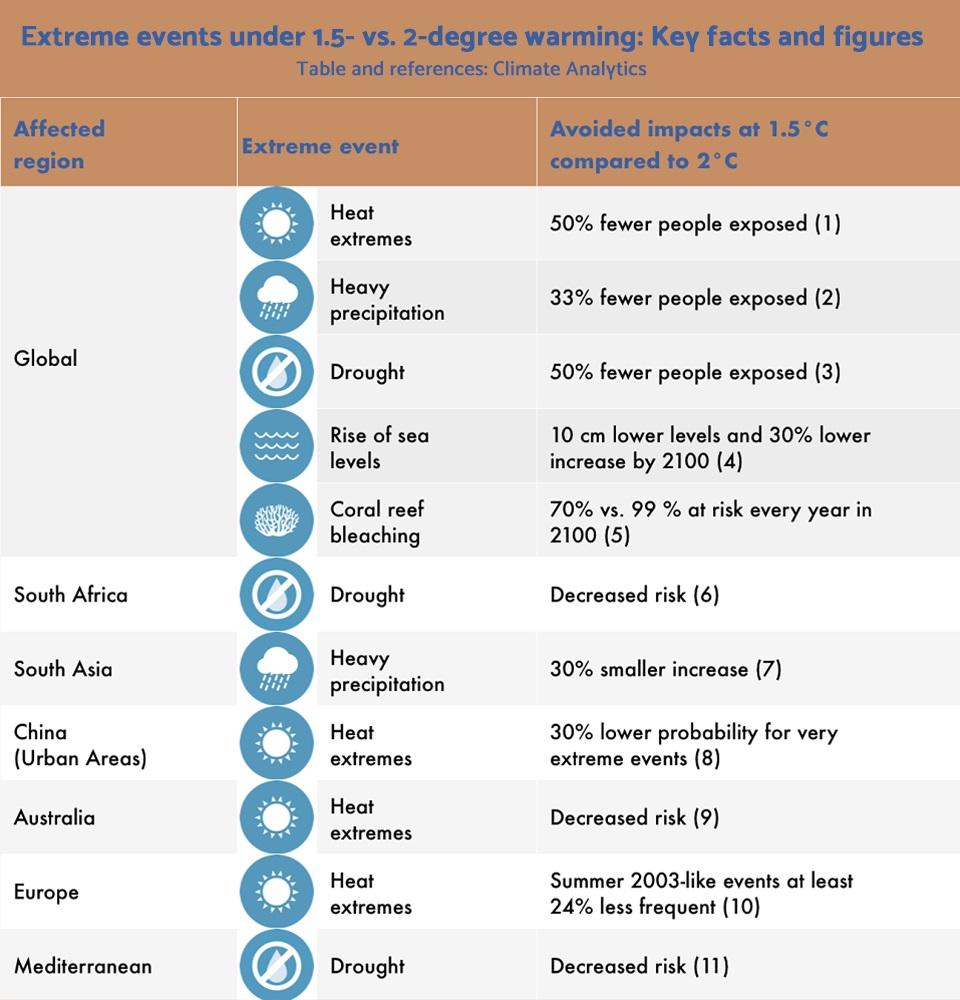 According to PAGASA, sea levels over certain parts of the country have risen by nearly double the global average rate from 1993 to 2015, possibly worsening storm surge hazards. The bureau added that the projected rainfall reduction over central sections of Mindanao are beyond previously observed variations and could threaten food security and agricultural development.
Even President Rodrigo Duterte has said that "climate change is not a typhoon that visits your country once a year. Climate change is a day to day problem," and that "a one degree change in the temperature would be disastrous."
He also criticized US President Donald Trump's withdrawal of the United States from the Paris Agreement in his impromptu remarks during last July's Asia Pacific Healthy Islands Conference in Davao.
And while he has stated he would be sending only one representative to the climate talks from now on, he did send to Bangkok a small Philippine delegation which includes Senator Loren Legarda and Climate Change Commissioner Rachel Herrera, implying that he understands the gravity of the climate crisis and its impact on our people and our economy.
Delegates from the Philippines and across the world must buckle down to work over the next six days and step up to the challenge of a rapidly warming world. Otherwise, the impacts of climate change we are already experiencing would only be the beginning.